Free next day delivery
On orders before 3pm
Lab tested CBD
By independent UK labs
0% THC
Trusted by Olympians
Organically grown CBD
100% natural range
CBD is one of the fastest growing sectors in the UK.
In a recent report by YouGov, it was estimated that more than 6 million people had tried CBD in the past year. That's 11% of the UK population! However, if you're not familiar with the world of CBD it can seem tricky to figure out where to begin.
At BeYou we believe in openness and clarity. That's why we've put together this blog post to provide you with all of the details you need to start your CBD journey. We'll discuss what CBD is, your options for taking it and how to decide your dosages. If at any point you feel lost or in need of support, check out our contact page and reach out to us!
There's alot to cover, so here are some quick links to help you find what you're looking for:
1) What is CBD?
2) How do I take CBD?
3) How much CBD should I take?
4) How can I buy CBD in the UK?
1. What is CBD?
CBD (short for 'Cannabidiol') is a naturally occurring compound that can be found in plants from the Cannabis family. It's part of a family of organic chemicals known as 'cannabinoids' which were first discovered in cannabis plants, but have since been discovered in a host of other biological networks. In fact, you can even find them in the human body!
The most famous cannabinoid is THC, the psychoactive chemical responsible for most of the effects you'd normally associate with cannabis. THC is what gets you high, and has been shown to cause anxiety and paranoia. CBD, on the other hand, has been proven to never get you high, and has been qualified as having a "good safety profile" by the World Health Organization.
CBD isn't just harvested from any old cannabis plant though. It's extracted from industrial hemp plants bred specifically to reduce the amount of THC, and to increase the amount of CBD. The CBD extract will then also go through another level of processing to ensure the THC has been reduced to below quantifiable levels.
This guarantee of safety is why so many people across the UK are turning to CBD. What they often don't know is that CBD actually mirrors cannabinoids which your body already produces. These cannabinoids (known as endocannabinoids) work around the human body alongside a series of receptors in the 'endocannabinoid system'.
It might surprise you to learn that this system can be found throughout most major organs, the nervous system and the immune system. The purpose of the endocannabinoid system is to regulate each of these key networks and help your body discover balance in the process. It's kind of like an assistant manager, checking all the different departments are performing their jobs in the right way.
CBD is a direct analog for one of the most common endocannabinoids your body produces, known as 2-AG. That means that when you introduce CBD into your body it's supporting this existing network. The body recognises it as similar to compounds that already exist within it, which is part of why it's so safe.
2. How do I take CBD?
Hopefully you now have a good understanding of what CBD is, but you still want to figure out all of the different ways you can take it. The fact is you might as well ask how many leaves there are on a tree, or how many fish there are in the sea.
That's why we've put together a quick breakdown for each of our methods of taking CBD. At BeYou we pride ourselves on creating easy, user-friendly solutions for ingesting CBD. We believe each of these options is truly one of the best available on the market (we're not that biased, honest!).
CBD Oil Drops & Sprays
These have been designed for maximum bioavailability. That is, how efficiently something is absorbed into the bloodstream. The blood vessels under the tongue have one of the largest contact surface areas in the body meaning it was important we created pure CBD oil to suit.
CBD drops
CBD Oral Drops are one of the most common CBD tinctures you'll see on the market, and one of the earliest forms CBD extract was developed into. The CBD extract is simply blended with a carrier oil and bottled, making it one of the purest methods for taking CBD available.
We recommend using the provided pipette with our Oral Drops to apply the CBD oil beneath your tongue (sublingually) since this increases the amount your body absorbs. When taking a CBD oil sublingually it's absorbed into the blood vessels under the tongue rather than reaching the digestive system where it takes longer to be processed.
Our Oral Drops use MCT (coconut) oil as a carrier due to it being high in healthy omega fatty acids and proteins. They're available in multiple strengths (600mg, 1200mg, 2400mg and 4800mg) and in three flavours: natural, lemon and berry.
CBD spray
At BeYou we love user-oriented innovation, which is where the idea for our CBD spray came from. Rather than using a dropper to apply the CBD like other tinctures, our oral spray delivers the CBD in a mist.
For users that don't like the oily texture of CBD tinctures, the fine spray makes the whole process much easier. To aid this we've also selected MCT (coconut) oil as the carrier since it's been known to mask the taste of hemp. The spray also makes judging your dose easier, since you can just do it based on number of spray compressions - although it's worth noting that this can be less accurate.
Other than this, our Oral Spray is just like any other sublingual drop or tincture. It also shares the same strengths and flavours as our Oral Drops, meaning you can switch between the two to figure out which you like best. Everyone is different after all!
A side note on consistency
If you're taking any of our CBD oils then remember that consistency is key! Why does it matter if I don't take my CBD Oral Spray regularly? Why can't I use it when I feel I need it? We're glad you asked that! The simple answer is down to how CBD works within the human body. We recommend you take your CBD daily whether it's once, twice or three times a day. That's because CBD isn't a temporary solution to an immediate problem. The beauty of CBD is how it contributes to your body's network which ensures you're in a state of balance.
To maintain balance in your body and keep up with your CBD intake, we recommend setting yourself reminders every day to be as consistent as possible. Don't worry you don't have to be tech-savvy to set your reminders up:
Put a reminder on your phone! Set one reminder on your calendar every morning and evening so, as soon as you need to take your CBD, it pops up on your phone. You don't have to be bang on time but it will give the nudge you need.
Notes are you friends. It might be a little old school, but this works for a reason. Place a note by your kettle, fridge, microwave, whatever you use most in the morning that way you will always see your reminder to take your CBD.
Stick a note ON your phone.  If the first thing you go to in the morning is your phone then stick a post-it note on your phone so you are immediately reminded to take your CBD, without having to turn your it on.
Topical CBD
CBD Muscle Balm
If you don't like the idea of applying CBD orally, then why not try our CBD Muscle Balm? Topicals can just be applied directly to the skin for a slow-acting, long-lasting duration. It comes in just one strength (300mg) making it perfect for applying externally throughout the day. Our Muscle Balm also contains a variety of essential oils including Eucalyptus and Lavender, all hand-picked to ensure they work fantastically alongside CBD. These high quality ingredients would all make a worthy entry into your cosmetics routine already, and CBD is a great means of supporting them.
CBD Muscle & Joint Gel
This has quickly become a cult favourite among CBD users. Our CBD muscle and joint gel is formulated for fast relief. Gels absorb quicker into the skin allowing you to feel the effects sooner. It also packs a soothing punch due to the naturally sourced essential oils, including camphor, menthol, eucalyptus, and rosemary. Perfect for tired muscles and joints!
CBD Tired Foot Cream
We've all been there, you get to the end of the day and your feet are angry at you! Whether you've been on long shifts on your feet, gone for hike, or simply been in your high heels, our CBD tired foot cream is your new best friend. Specifically formulated for the skin on your feet, its a great way to get localised relief.
CBD Bath Bombs and CBD Bath Salts
Our premium CBD bath products have 100mg CBD in them, allowing you to soothe your muscles in a hot bath while the receptors in your skin absorb the CBD. Each of our CBD bath bombs have a double dose of the highest quality essential oils too, all with different benefits to help you with whatever life has to throw at you.
3. How much CBD should I take?
At BeYou our first time users often seem most confused about how much CBD to take each day, or in each dose. Our products all have a recommended dosage which we don't suggest you exceed, but the fact of the matter is that everyone processes CBD differently. Thankfully the BeYou team are here to help!
There are many different factors that have an impact on how much CBD oil you require. This includes the likes of product consistency, environment, metabolism, age, and weight. This is why the best thing to do is start with a small dosage and then continue tweaking your dose until you have found your individual sweet spot.
A higher CBD strength will last longer
We recommend taking 70mg of high quality CBD each day.
Take 0.2ml (32mg CBD) in the morning
Take 0.4ml (32mg CBD) in the evening
Take 3 sprays (33.6mg CBD) in the morning
Take 3 sprays (33.6mg CBD) in the evening
We recommend starting at around 70mg a day for 7 days. After one week, if you are satisfied with the results, then great! If not, then we suggest changing your dose by 10mg and trying that for 7 days. If you're still not having much luck, or just want to ask us any questions just reach out and our team will be more than happy to help.
It's also worth remembering that in many clinical research studies, the CBD dose given to participants is around 600mg per day (and often even higher). So even though getting started with CBD can be daunting, rest assured that it has been demonstrated to be safe even at higher strengths.
4. How can I buy CBD in the UK?
Now you know everything there is to know about CBD, you're ready to get started on your CBD journey. You should only buy your CBD from transparent companies who emphasise rigorous testing to ensure it is legal, pure and safe.
Even though CBD has been available to buy for a few years now, it is still in its infancy and so relatively poorly regulated. At BeYou we send all of our CBD batches to be tested by third-party, unaffiliated, independent labs. We count Olympic athletes as customers so you can rest assured we take our responsibility towards quality and transparency very seriously. When you buy your CBD oil from BeYou you can come back to our website and find the lab report for the exact bottle you've purchased.
Check out our industry-leading CBD today and discover your balance.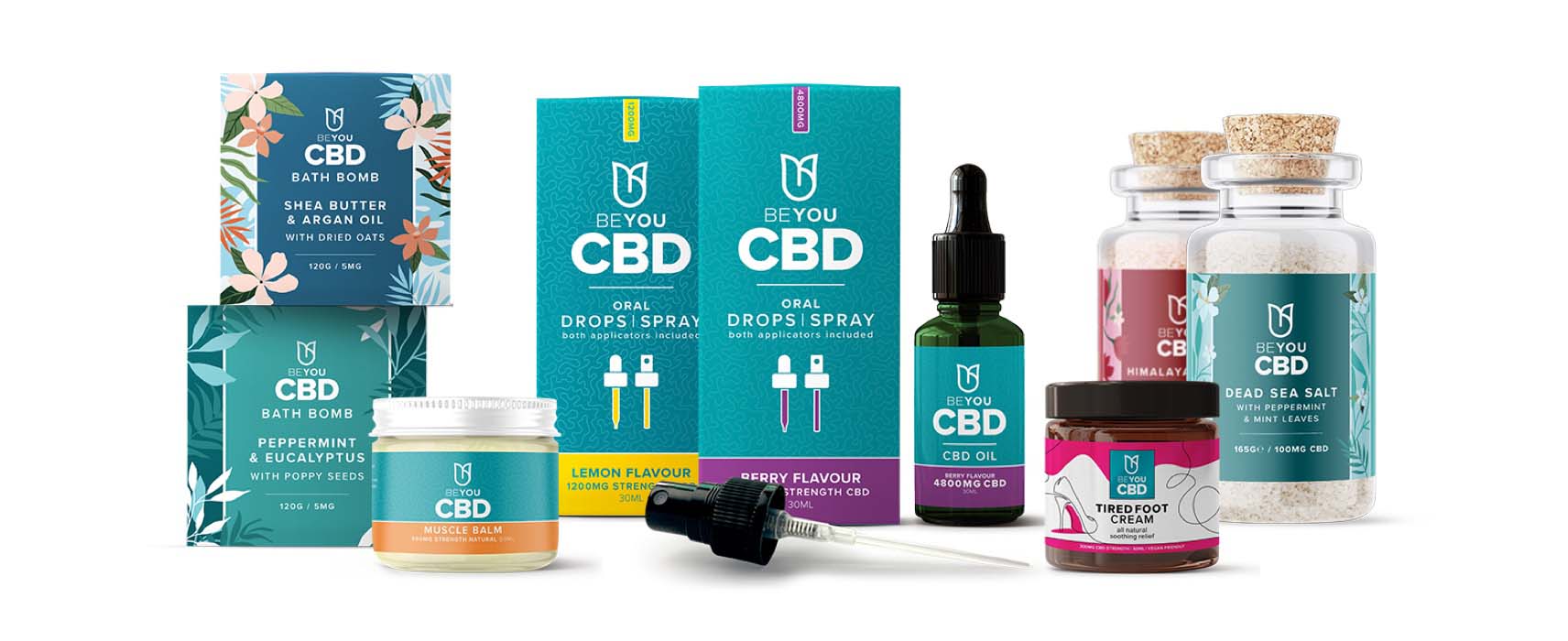 Is CBD legal in the UK?
Yes, you'll be glad to know that CBD is 100% legal in the UK! We understand your confusion, as an industry there are alot of uncertainties because of its affiliation with cannabis. What is illegal is THC (tetrahydrocannabinol) which is the compound that gets you high. 
As long as the CBD product has less than 1mg THC per dose, or less than 0.2% THC in the whole product, you're good to go. We pride ourselves on having 0.0% THC, so you can rest assured our CBD is pure. The CBD also has to be from hemp strains approved by the EU - as you know we take our entire supply chain seriously so we've got you covered there too!
We pride ourselves on being a transparent, law-abiding CBD brand, often going above and beyond to do what's right! You'll notice we don't make any claims around CBD either - regardless of the anecdotal evidence or some of the latest peer-reviewed clinical studies being published. That's because the MHRA (Medicines and Healthcare Products Regulatory Agency) and FSA (Food Standards Agency) state that CBD companies, while often seen as health and wellbeing companies, must not advertise their products as solving any medical conditions such. 
In fact, this is where some of the confusion around the legality of CBD in the UK arises - many people have heard on the news about medical cannabis products that have passed clinical trials. Most commonly, people unkowingly think of Sativex which was approved as a treatment for multiple sclerosis. Sativex, a blend of 50% CBD and 50% THC is currently the only medical cannabis product which has been approved after passing clinical trials. Not suprisingly, many people hear this news and conflate it with stories they hear online about other conditions such as epilepsy or alzheimers!
We're here to help
We understand that CBD can seem super intimidating to a first timer, which is why we've tried to create a simple starting guide here. However, if you have any further questions we're all on hand to help.
We all started out as beginners at one point, so most of the questions you have, we already asked! Just drop us a message on our contact page, and one of our team will be in touch with you with all the answers you could need.
Trusted by Experts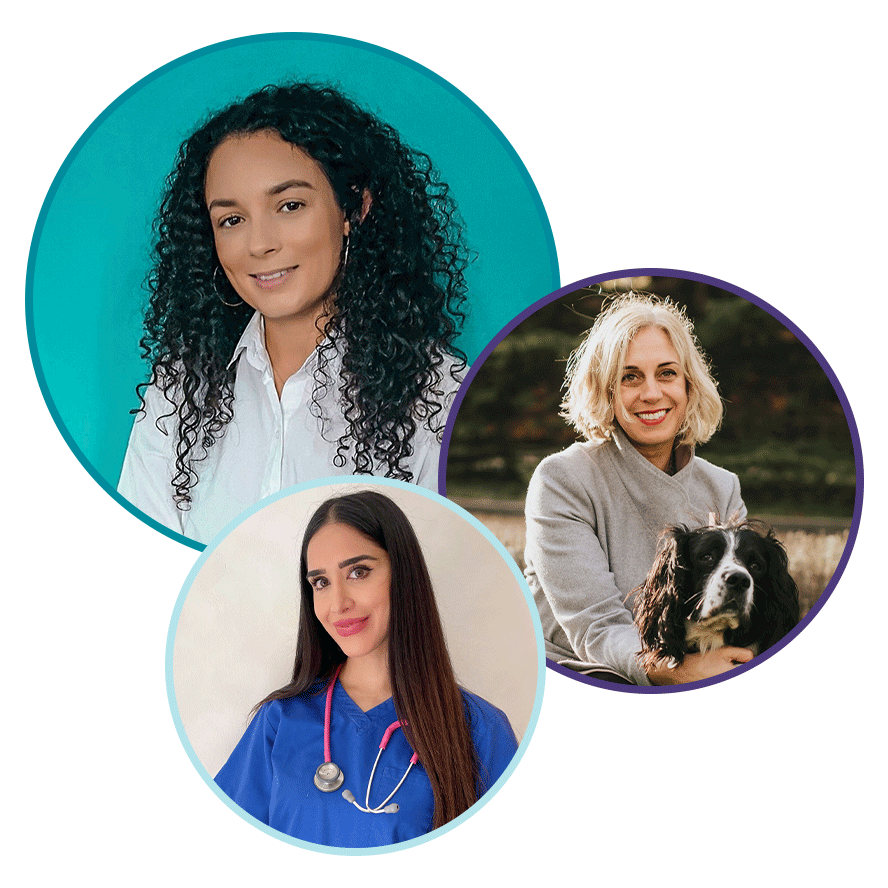 Trusted by Experts
We work with leading healthcare professionals who help guide our product innovation and clinical research. From gynaecologists and GPs to hormonal health specialists and clinical psychologists, we've got you covered!
Ask our experts
Start your CBD journey
We know getting started with CBD can be daunting so we're continuously adding to our blog with useful information and tips about CBD. Need a quick answer? Reach out to us directly and we'll be happy to answer any questions you have about CBD.