Same day dispatch order in for UK delivery on
Contains
Pure CBD Extract
Eucalyptus
Lavender Oil
Organic Beeswax
MCT Oil
0.0% THC
CBD Muscle Balm
Fight tired or angry muscles with our CBD muscle balm. Packed with all-natural soothing ingredients to help you find comfort when you need it most.
,
Regular price

Sale price

£29.99 GBP

Unit price

per
Our CBD muscle balm combines 300mg of the high-quality CBD we're known for with the finest essential oils and organic, sustainably-sourced beeswax. A cult favourite within our community, it is often rated among the best CBD balms available in the UK. Its non-greasy formula is completely natural, light as a feather and ultra-nourishing for the skin.

Whether you need to calm angry muscles or soothe tired ones, our versatile CBD muscle balm is there for you. Packed with essential oils and fatty acids, it is quickly absorbed into the skin and skin receptors so a little goes a long way!

Eucalyptus

Eucalyptus has been added to our CBD muscle balm because it is known for its soothing properties and is perfect for calming muscular discomfort all over the body. You can also smell the rich, earthy scent of the eucalyptus oil in the CBD balm. This is by design because some studies have shown that inhaling eucalyptus oil can help reduce the perception of pain because it has anti-inflammatory compounds like cineole and limonene.

Lavender

Lavender oil has been added to our CBD muscle balm because it is rich in beta-caryophyllene which is naturally anti-inflammatory. It's great for relieving stiffness and rejuvenating tired muscles. Similar to the eucalyptus oil, it also has a relaxing scent and has traditionally been used to promote mental wellbeing and sleep. These properties make it the perfect addition to our CBD muscle balm, whether you want to use it during the day to calm muscles and joints or before bedtime for a blissful sleep.

Organic Coconut Oil (MCT oil)

MCT oil is easily absorbed, hydrating and moisturising for the skin. It is part of the reason why our CBD muscle balm is so lightweight and soothing on the skin. It also includes a number of naturally occurring triglyceride compounds with medium-chain fatty acids. In particular, some studies show that Caprylic Acid and Capric Acid fatty acids have anti-inflammatory properties.

Organic Beeswax

Our sustainably-sourced, organic beeswax adds to the luxurious feel of our CBD balm. It soothes and hydrates the skin because it is a humectant (attracts water molecules).

Great for dry skin

Our CBD muscle balm has the toughest consistency in our CBD body care range and is fantastic for those with dry skin. This is because of the mixture of fats and oils, which help replenish the natural oil in the skin. They are also naturally high in essential fatty acids which have been demonstrated to have anti-inflammatory properties in various clinical studies.

Tried, Tested, Trusted CBD

Our CBD muscle balm contains 300mg high quality CBD with 0.0% THC giving you peace of mind about what you're rubbing onto your body. Combined with the other ingredients the CBD is easily and quickly absorbed by the receptors in the skin

Apply a thin layer of the CBD muscle balm onto the desired area
Then rub and massage it gently into the skin
A little goes a long way so you can use more as required

MCT/Organic Coconut Oil, Organic Beeswax, Eucalyptus Essential Oil, Lavender Essential Oil, Cannabinoid Rich Hemp Extract with 300mg CBD.

For external use only. Do not leave in direct sunlight, store at room temperature.

We created our CBD muscle balm because our community kept asking us to make it! Having become a cult brand within communities who have chronic pain, such as Endometriosis, Adenomyosis, PCOS, fibroids, and even IBS, we listen carefully to what our customers want - be it easy to take vitamins or bath products, to creams and gels to support mobility.

As they've come to expect, we don't take that responsibility lightly. We set out to find the highest quality CBD with independent third-party laboratory testing, which contains zero THC (the ingredient in Cannabis known for getting you 'high') so you can rest assured that our CBD muscle balm is completely safe, legal and quality-tested.
Trusted by Experts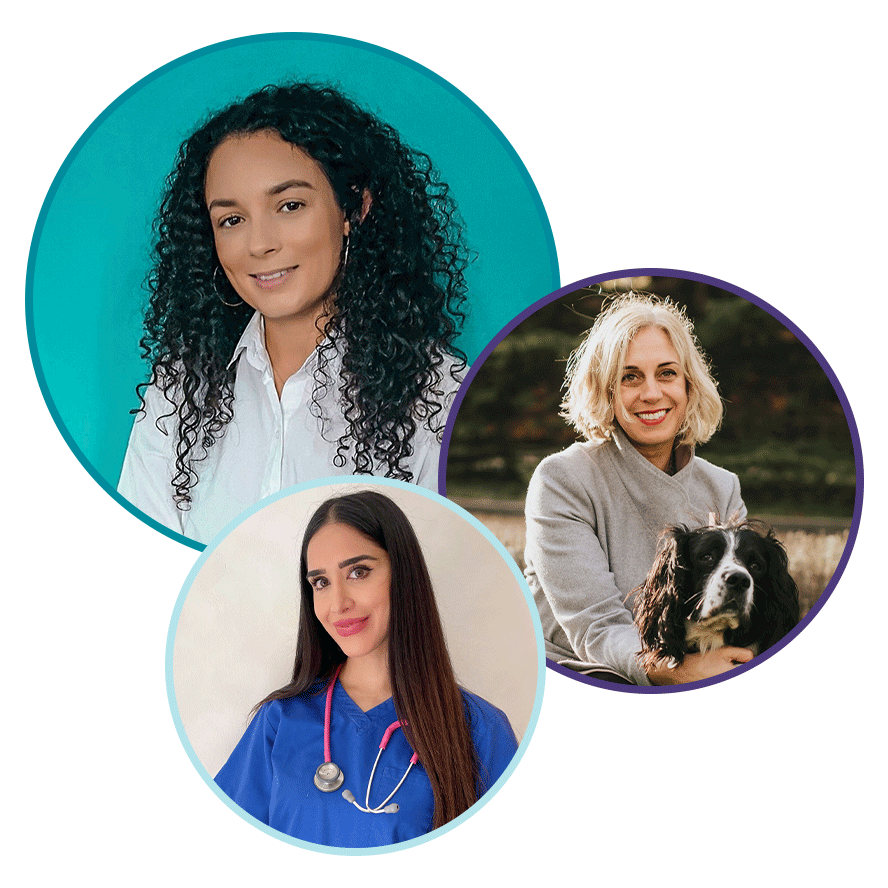 Trusted by Experts
We work with leading healthcare professionals who help guide our product innovation and clinical research. From gynaecologists and GPs to hormonal health specialists and clinical psychologists, we've got you covered!
Ask our experts
Start your CBD journey
We know getting started with CBD can be daunting so we're continuously adding to our blog with useful information and tips about CBD. Need a quick answer? Reach out to us directly and we'll be happy to answer any questions you have about CBD.
CBD Muscle Balm FAQs
Can I use the CBD Muscle Balm on my face?
No, we advise against using our CBD muscle balm on yor face as it may irritate the eyes. Apart from that, it's incredibly versatile, you can use the muscle balm almost anywhere from the neck down!
When should I use your CBD muscle balm?
You can apply the CBD muscle balm whenever you feel any discomfort - whether that's in the morning, after the gym, after work or just at the end of the day! It's also ultra soothing so you can apply it before bed and let it get to work while you sleep! We also put the CBD muscle balm in a relatively small tub so its easy to carry with you. Use it as often as required, you can't overdose on it!