Free next day delivery
On orders before 3pm
Lab tested CBD
By independent UK labs
0% THC
Trusted by Olympians
Organically grown CBD
100% natural range
Figuring out what CBD dosage is right for you can seem daunting. Even though your health is a serious topic, the good news is that you can't overdose so you shouldn't worry too much! That being said, finding the correct dosage for you can make all the difference in helping you discover your balance. 
There were 1.6 million people taking CBD regularly as of February 2020. If they can find their optimum CBD dosage, so can you! All CBD journeys are intensely personal but we're here to help you… be you.
Why isn't there an NRV or RDA for CBD oil dosages?
Lots of vitamins and supplements have a recommended daily amount, or dosage, but at the time of writing, the UK's MHRA have not provided an official serving size. This is partly due to the fact that your personal dosage can vary based on things like stress, bodyweight, metabolism and the concentration and type of CBD.  In fact, the endocannabinoid system, which is what interacts with CBD, varies with age meaning the CBD dosage you prefer will fluctuate.  Naturally, this adds to the confusion around how much CBD you should take! Combine this with the fact that many CBD companies aren't as scientifically rigorous as us, it can be a bit of a minefield when starting out on your CBD journey.
At BeYou, we believe in transparency, which is why we cound olympic athletes among our customers! The thing to remember is that it takes time - CBD is personal to you and your needs and will require trial and error before you find the results you want from taking high quality, lab-tested CBD like ours. The old adage is true - anything worth having never comes easy! Having said that, we're constantly working to make your journey as easy as possible - and we're always happy to help!
We don't take a one-dose-fits all approach to CBD.
All our bodies are unique, with different sensitivities and medical histories. What one person says works for them might not help you at all. In fact, just like any substance, even your body mass can make a difference - someone with a bigger body mass may require more CBD to feel the same effects as someone with a smaller body mass. That's why we created this dosage guide, to get you started and to help continue your CBD journey until you find your balance. - whatever that means to you. It all comes down to the various processes in the body and your ECS. Don't rely on the dosage a couple of friend say works for them, you might need half or even double to suit your purpose. Choose a place to start that you're comfortable with and see how you get on before changing the dose.
CBD dosage based on real world usage:
What better way to find your dosage than to see what others are doing? We surveyed 500 of our regular CBD users to understand what was working for them. This is what we found:
1) Consistency is key
The most satisfied CBD users take their CBD like clockwork. In fact, those who took it consistently for 21 days were 77% more likely to recommend CBD to friends and family.
Takeaway: it's important to mindfully add taking your CBD into your routine so you don't forget. We recommend adding it to any existing routines you already have to prevent any mental friction. For example, if meditate or do yoga in the mornings, why not take your CBD just before or after your practice? If you split your dosage into two, you could leave your CBD oil in the bathroom and have it just before brushing your teeth, and then again just before you go to sleep,
2) Time the 90 seconds
The most satisfied CBD users timed how long they held the CBD oil under their tongue… seriously! We understand it can seem silly at first, or even tedious when you're trying to get through your morning before work but it has proven to be a key factor in satisfaction.
88% of regular CBD users counted the whole 90 seconds. In fact, 1 in 10 people actually keep it there for a full 2 minutes!
We also tested this further and surveyed 500 people who had stopped taking CBD regularly. 94% of them did not count how long they held the CBD oil under their tongue. Like most people are inclined to do, they kept it there until it seemed long enough and then carried on with their day. We asked those same users to take CBD for 21 days and time the 90 seconds on their phone. The result? 88% of those who participated are now regular CBD users.
Takeaway: it's important to hold the CBD oil under your tongue for at least 90 seconds to help the CBD absorb efficiently into the bloodstream. Use your phone, your watch, or even count mississippily!
3) 70mg per day
We discussed how much CBD they were taking and found that the optimum dosage was between 40-70mg. However, we quickly noticed that satisfaction spiked significantly at 70mg CBD a day.
Takeaway: start with 70mg CBD per day for a week and keep a journal of how you feel. If you're happy at the end of the week, stick to it! If not, change it by 10mg and stick to that dosage for another week. Repeat this process every week until you find your balance.
Pure CBD mg vs percentage:
We don't go with percentages like many other brands because they don't really make sense. In fact, different brands have different bottle sizes making it hard to compare, and some even count the carrier oil to give you a false impression of the amount of CBD you're taking! We think you'll agree that what you really want to know is how many mg of pure CBD is present, so you can quantify the dose of CBD you're actually taking.
The number of drops or sprays that you take is dependent on which strengths you get:
Hitting your CBD dosage in practice:
| Strength | 600mg | 1200mg | 2400mg | 4800mg |
| --- | --- | --- | --- | --- |
| Approx. dropper-fulls to hit 70mg | 3.5 | 1.7 | 0.8 | 0.4 |
| Approx. sprays to hit 70mg | 25 | 12 | 6 | 3 |
The strength we write our CBD is the amount of pure CBD in the entire bottle. That means a drop of our 1200mg CBD will have double the concentration of pure CBD than a drop of our 600mg strength CBD oil. 2400mg would have double the amount of pure CBD than a 1200mg, and so on.
In practice, if you're using our 2400mg CBD oil tinctures for a daily dose of 70mg, you'll fill your dropper up to the 0.8 mark and drop the CBD oil under your tongue (yes our droppers are marked to make it even easier). Or if you prefer to use the spray fitting, which comes with your CBD bottle, you'd simply do 6 sprays of the 2400mg CBD in this example to hit your 70mg dose.
You could, of course, split that and have 0.4 of the dropper in the morning and then the rest before going to sleep, or 3 sprays of your CBD in the morning and then again at night. Although, if you're taking your CBD at night we advise doing so before you brush your teeth to mask any aftertaste.
If you decided on our best value 4800mg strength CBD oil, you'd only need to half the amount of CBD oil to achieve your 70mg dose. In the table above you can see you'd only need to take 0.4 of a dropper or 3 sprays! This is why a CBD oil with a higher strength is better - because you need to take less of the CBD oil to achieve the same CBD dose so your bottle lasts longer! You'll see that explained when you're buying our CBD oil too.
Is CBD safe in higher dosages?
CBD is completely safe to use in higher doses. Various clinical trials have repeatedly used 100mg-600mg a day on participants, because CBD has shown no adverse effects in these dosages. In a small minority of cases, where an individual takes 500mg+ they may experience mild nausea. However, this is not common. Further studies have also shown that the human body tolerates CBD well with no side effects during and after regular use.
Trusted by Experts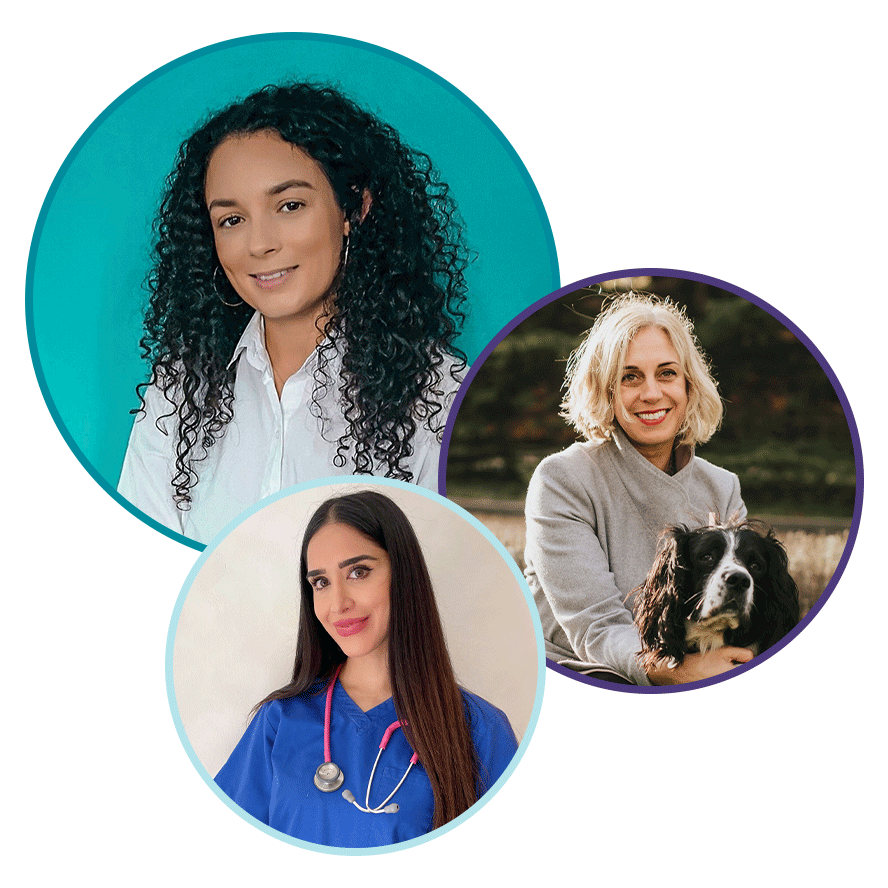 Trusted by Experts
We work with leading healthcare professionals who help guide our product innovation and clinical research. From gynaecologists and GPs to hormonal health specialists and clinical psychologists, we've got you covered!
Ask our experts
Start your CBD journey
We know getting started with CBD can be daunting so we're continuously adding to our blog with useful information and tips about CBD. Need a quick answer? Reach out to us directly and we'll be happy to answer any questions you have about CBD.