Free next day delivery
On orders before 3pm
Lab tested CBD
By independent UK labs
0% THC
Trusted by Olympians
Organically grown CBD
100% natural range
Finding the right CBD product is filled with uncertainty. We know this because we're consumers too! With hundreds of CBD companies out there, how do you know which CBD brand to trust? Who has the best quality CBD? Who has the purest CBD? How do you know the CBD strength is what it says on the packaging? Combine that the fact that pricing varies so much from brand to brand, it is difficult to choose CBD which is safe and effective.
At BeYou, we like to think our attention to detail is second to none. We not only have scientific and medical expertise on our team, we also have extensive operational and logistical experience. We broke down the entire process from farm to CBD oil - from sourcing seeds and planting hemp plants, to cultivation, extraction and finally using the CBD in our products. We then optimised our entire supply chain to ensure our products have the highest quality and purest CBD - and provide the lab reports on our website to prove it!
As a brand, we count Olympic athletes among our customers so we take our testing methods very seriously. Our ethos means we're commitment to create all-natural products too, so you can rest assured we don't use any harmful solvents or nasties in our entire CBD production process.
With all of these considerations, many people ask why our CBD oils are cheaper than elsewhere if they're so superior. The answer is simple, we've seen first hand the life-changing experiences people have had from using CBD and we strongly believe that nobody should be priced out of trying high quality CBD for themselves. Due to our dedication to quality, people trust our CBD and so now we're one of the largest CBD brands in the UK. As we've grown and achieved economies of scale, we've chosen to pass on the cost savings to the end user. 
So what is it about our process that makes our CBD so good? 
Organically grown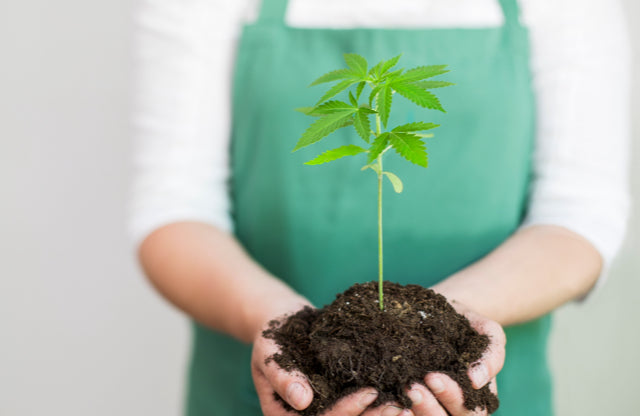 At BeYou, we pride ourselves on having the best CBD oil you can buy in the UK. We'd go so far as to say the best, hiqhest quality all-natural CBD range, full stop! This doesn't happen by accident, we've spent years getting here.
When it comes to CBD, it all begins on the hemp farm. Everything grown is non-GMO, organic and without any pesticides ensuring the hemp our CBD is made from grows in nutrient dense soil using age-old cultivation techniques. These optimal conditions mean our CBD remains pure without any nasty ingredients or hidden impurities which can diminish its properties. 
Many people don't realise just how many strains of hemp there are. Each strain, while naturally low in THC (it varies from 0 to 0.3%), has its own unique composition of cannabinoids, including CBD. It is also rich in nutrients such as vitamins, fatty acids, and amino acids. We use a proprietary strain with the highest levels of CBD and other cannabinoids - a great starting point for what comes next.
Market-leading extraction and separation
The hemp plants are harvested, dried and milled into a course powder. We use cutting edge milling machines to ensure a precise particle distribution. This allows us to outperform industry-leading standards and, while it takes longer, retains the natural compounds in hemp very well. 
We then extract the oil. While many CBD extraction processes use harsh solvents such as butane and propane, we use supercritical CO2 extraction. This allows us to isolate and remove molecules with incredible precision, while retaining molecular integrity of the compounds we want in our CBD oil. It also operates at a lower temperate than other extraction methods meaning its easier to extract the oil from the waxes (and remove any impurities) without needing as much energy - leaving you with pure CBD oil which is eco-friendly! 
In short, this means that you don't lose any of the naturally occurring compounds in hemp through our carefully optimised extraction process. You retain the cannabinoids, flavonoids, terpenes, proteins and other phytonutrients, without destroying or denaturing them. This is particularly important as it means you still get all the benefits of the plant.
Independent lab testing
As you can see, we take care over each step in our process. We're so confident in this that we were one of the first CBD brands to showcase our full lab reports for our customers to see - run by external, independent laboratories. Some people ask us if we have any affiliation with them - the answer is a resounding no. We count Olympic athletes among our customers at BeYou so it's imperative that everything we do is above board. 
Each batch of CBD oil created is sent to one of these independent, accredited laboratories for analysis. They check for impurities as well as levels of CBD and other cannabinoids. More importantly, they check for levels of THC to ensure our products are safe and comply to the highest standards. In the UK, the legal limit is 0.2% THC but we're proud to say that all of our CBD has 0.0% meaning you can rest assured you're buying the purest CBD possible. This is where all our hard work earlier on in our production process pays off!
Each CBD product you buy comes with a batch code corresponding to the batch of CBD we had tested. You can enter this on our lab reports page to see the full Certificate of Analysis provided by the third-part lab. That way you know exactly what's in the product in your hand. 
Interestingly, a report by the BBC found that 45% of the high street CBD brands they tested contained more than the legal limit of THC - and one that didn't even contain any CBD! With those kinds of options available, its important you buy your CBD from a leading brand like BeYou which is conscientious, scientifically rigorous and transparent. 
High quality CBD oil in the UK that you can trust
As you can tell, we've spent years refining our production process to ensure you get the highest quality, purest CBD available in the UK. Why not give it a try for yourself? Or if you're still on the fence about CBD maybe check out our comprehensive CBD beginner's guide - perfect to help you get started on your CBD journey and ultimately help you discover your balance.
Trusted by Experts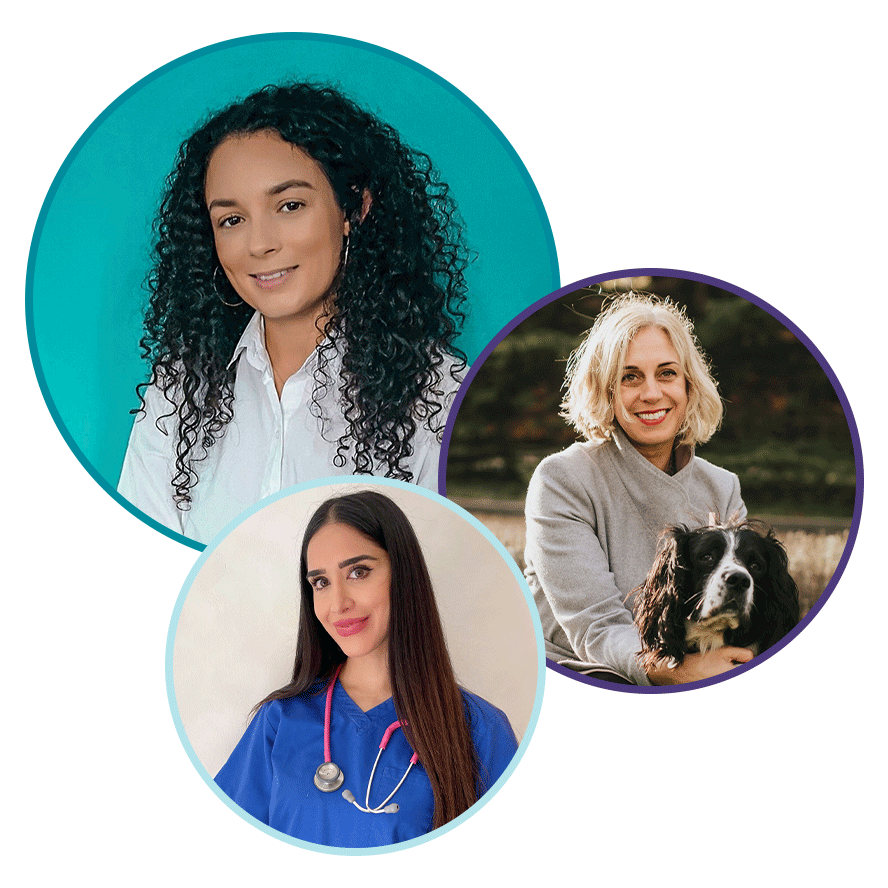 Trusted by Experts
We work with leading healthcare professionals who help guide our product innovation and clinical research. From gynaecologists and GPs to hormonal health specialists and clinical psychologists, we've got you covered!
Ask our experts
Start your CBD journey
We know getting started with CBD can be daunting so we're continuously adding to our blog with useful information and tips about CBD. Need a quick answer? Reach out to us directly and we'll be happy to answer any questions you have about CBD.