Free next day delivery
On orders before 3pm
Lab tested CBD
By independent UK labs
0% THC
Trusted by Olympians
Organically grown CBD
100% natural range
Trusted by Experts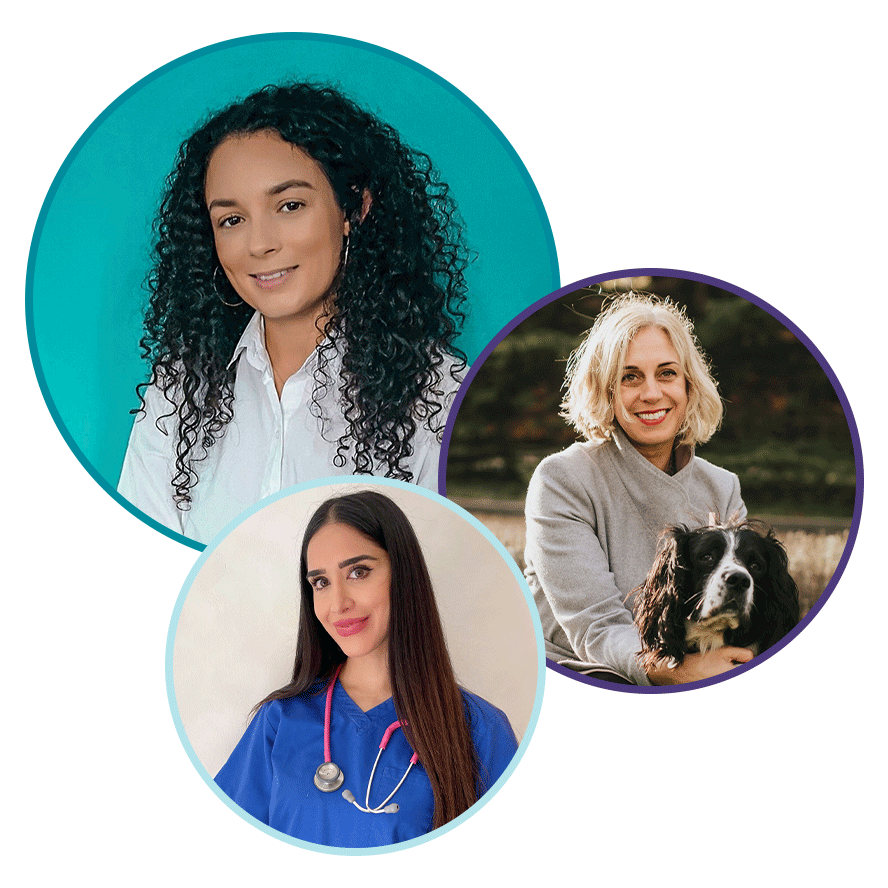 Trusted by Experts
We work with leading healthcare professionals who help guide our product innovation and clinical research. From gynaecologists and GPs to hormonal health specialists and clinical psychologists, we've got you covered!
Ask our experts
Safe and legal CBD
What exactly is CBD?
Our CBD is extracted from hemp plants and purified to ensure no traces of THC are left (THC is the compound associated with getting high). All of our CBD is tested for impurities by external laboratories ensuring we adhere to our ethos of providing the best CBD in the UK. In fact, we have customers who are Olympic athletes so, naturally, we take our responsibility to test rigorously very seriously.
The quality and purity of our CBD goes far beyond the legal requirements and is a key reason why BeYou has emerged as a leading CBD brand. Another factor is our dedication to transparency and education. For example, did you know you cannot overdose on CBD? In fact, CBD has a good safety profile and mirrors cannabinoids which the human body already produces.
They are intertwined throughout the central nervous system, immune system and major organs in a series of receptors known as the 'endocannabinoid system' (or ECS). It is no surprise, therefore, that over 1.6 million people are now regular users of CBD in the UK. BeYou is at the forefront of this revolution with a well-known ethos of creating all-natural, science-backed products using an integrated and hollistic approach to wellness.
What can you use CBD for?
Discover your balance
Under the pressure of today's stressful lifestyle its common to not feel yourself, or at least not at your best anyway. This can accumulate, impacting your mind and body and throwing you out of whack! Incorporate CBD into your lifestyle is all about rediscovering that balance and helping you fee like you again.
CBD is incredibly versatile and we've harnessed its power to offer you different ways to take it. For overall wellbeing you can take CBD oil under the tongue - we have both a dropper and a spray. For targeted relief, we have a CBD muscle balm, a CBD cream for tired feet, and a CBD muscle and joint gel designed for fast absorption. We also have what is widely known to be the best CBD bath range available: CBD bath bombs, a Himalayan bath salt with CBD and even a Dead Sea bath salt with CBD. The main thing is to ensure absorption, so whether you take it sublingually or in the bath our CBD will hit your ECS receptors.
Our range of high quality CBD products is continuously growing as more clinical research is conducted and published. With over 100 different cannabinoids, all with various properties, we're just at the tip of iceberg of harnessing what CBD can do. See what it can do for you!
Why should you buy CBD from BeYou?
Transparent, ethical CBD with experts on hand
We realise that trust is earned, especially in an underregualted industry like CBD. We believe in full transparency which is why we were one of the first CBD brands to make our external lab tests available to customers. Our scientifically rigorous approach is appreciated by Olympic athletes who, as you can imagine, are under the strictest scrutiny.
You'll notice we also don't make any claims about CBD because the MHRA prevents brands from talking about any health benefits of CBD products Never buy CBD from any brands who make claims about CBD or use colourful language to skirt around the issue - they're often in it for a quick buck, while we're in it for the long haul.
We're also stocked in national retailers like Superdrug who, as you can imagine, have strict compliance teams and checks to ensure they only stock quality CBD on their shelves. Trusted by experts, BeYou has a panel of over 30 leading healthcare professionals in their field, ranging from gynaechology and pain science to psychology and mental health. We take pride in being CBD experts and you won't find a better partner to fight your corner while you embark on your CBD journey.
Start your CBD journey
We know getting started with CBD can be daunting so we're continuously adding to our blog with useful information and tips about CBD. Need a quick answer? Reach out to us directly and we'll be happy to answer any questions you have about CBD.