Same day dispatch order in for UK delivery on
Contains
Dead Sea Salt
CBD Extract
100% Natural
0.0% THC
CBD Bath Salts (1kg) - Dead Sea with Peppermint & Mint Leaves
Bring the power of the Dead Sea home. Naturally rich in over 30 minerals, it's like a superfood for your skin while also helping rejuvenate muscles and joints. Combined with energising peppermint oil and hand-picked mint leaves, it's sure to help you recover from whatever life's been throwing at you! It's also suitable for those prone to Psoriasis and Eczema.
,
Regular price

Sale price

£19.99 GBP

Unit price

per
Free from Parabens, SLS, SLES
Dead Sea Salt

Only found in the Dead Sea, which at 1,320 feet below sea level, is the lowest place on Earth! Dead Sea salt baths have numerous benefits, ranging from healing and rejuvenating the skin to soothing muscles and aiding muscle recovery. This is because it is naturally high in over 30 minerals such as magnesium, bromine, zinc, sulfur, potassium, calcium, and iodine, some of which aren't found in any other sea or ocean. Many of these are well known therapeutics, penetrate deep into the skin and have anti-inflammatory properties.

Dead Sea salt and your skin

Many experts recommend using Dead Sea salt as a means to help soothe Eczema and Psoriasis. With consistent use, Dead Sea salt can help relieve dry, itchy skin and boost skin texture. The trace minerals also help soften and nourish the skin, strengthening it to support skin healing, hydration and reduced redness - hallmarks of both Psoriasis and Ezcema. It also helps improve circulation which can result in healthier skin cells that are more resistant against dehydration and harmful environmental pollutants.

Dead Sea salt and your body

Natural minerals, such as magnesium and calcium, help improve blood circulation while aiding muscle recovery and relieving stress throughout the body. Naturally healing, Dead Sea salt is known for its soothing power over muscles and joints. Sodium provides energy to your cells, helping them remove toxins through the cell membrane - perfect to help recover after sports, or when your body just needs some down time.

Peppermint essential oil

Our double-dose of peppermint oil will captivate your senses and leave you feeling freshly ergised. Peppermint is often used in topical ointments and creams to help relieve tired muscles and joints. Soaking in the bath for 30 minutes will soothe your skin, while its ultra-cleansing action will unclog pores. Peppermint oil also works well with the Dead Sea salt to help with itching related to Psoriasis. However, it is equally helpful for all skin types because it helps balance the secretion of oil in the skin, upregulating or downregulating depending on whether you have oily, combination, or dry skin.

Mint Leaves

These aren't just added because they look great, the nutrients in peppermint leaves have a multitude of benefits for the skin. They're packed with vitamin A and C (commonly known as retinol and ascorbic acid) which help increase the production of collagen helping the skin look youthful and plump by reducing fine lines and wrinkles.

No colouring

Our CBD bath salts are lush! However, unlike other bath salts on the market, we don't include any colouring, even natural, food-grade ones like MICA. Even though it's - debatably - fine to eat, MICA isn't particularly well suited for the vaginal microbiome. It can increase irritation and wreak havoc with the vaginal pH.

No preservatives

Because our CBD bath salts are so pure, we don't need to rely on any crazy preservatives. Indeed there are no dyes, synthetic fragrances, or anything of that kind. This also means no parabens, SLS or SLES. Gentle on you, your skin, and the environment!

Safe for you and your vagina

Colours and perfumes in many bath salts can alter your delicate vaginal pH, which can cause yeast infections and irritation around the vulva. BeYou CBD bath salts have zero additional preservatives or nasty ingredients, including mica colouring which isn't well suited for the vaginal microbiome – keeping our 100% all-natural promise.

Tried, Tested, Trusted CBD

Our CBD bath salts contain precise and unaltered amounts of CBD with 0.0% THC, giving you peace of mind about exactly what lies within your bath salt.

Double-dose of organic essential oils

We put a double-dose of the Sandalwood essential oil in our CBD bath salt to ensure it captures your senses! We don't use any fragrances or synthetics so the scents you smell is the organic essential oil. We use different ones in each CBD bath product to provide a different sensory experience for your olfactory nerve. Most people have a different association with smells so we leave it up to you to choose what works for you on different days. There is even evidence that you will be drawn to a particular scent because your body needs something associated with it! How amazing is that?!

Apart from that, each essential oil has different properties and ingredients which are 'good' for the skin, but again it depends on you individually. Organic essential oils (like the ones we use) tend to be packed with nutrients that help the skin perform its various functions better.

Run a warm bath
Drop in however much you like
Make sure the salts have dissolved while you watch the botanicals spread out
Step in and mindfully experience the exhilarating scent of the Peppermint essential oil. Unwind and let your body recover
For best results, light some soothing candles

Note: Studies show optimal results for heat therapy require full-body immersion for 30 minutes. Don't worry, that's enough time to let your thoughts coalesce, decompress from stress, or even let your imagination run wild!

Maris Sal (Dead Sea Salt), Mentha Piperita (Peppermint Essential Oil), Mentha Piperita Dried (Dried Mint Leaves), Cannabidiol (CBD)

Our products aim to encourage dialogue, while each purchase helps us to invest in bridging the associated gender gap in medical research. Mental health is often brushed under the carpet when it comes to women's health and our bath range is designed to facilitate mindfulness - a key technique to help manage the stresses and strains of modern life.

We launched our CBD Bath Bombs and CBD Bath Salts because our community kept asking us to make them! As they've come to expect, we don't take that responsibility lightly. We set out to find the highest quality CBD with independent third-party laboratory testing, which contains zero THC (the ingredient in Cannabis known for getting you 'high') so you can rest assured that our CBD bath products are completely safe, legal and quality-tested.
Trusted by Experts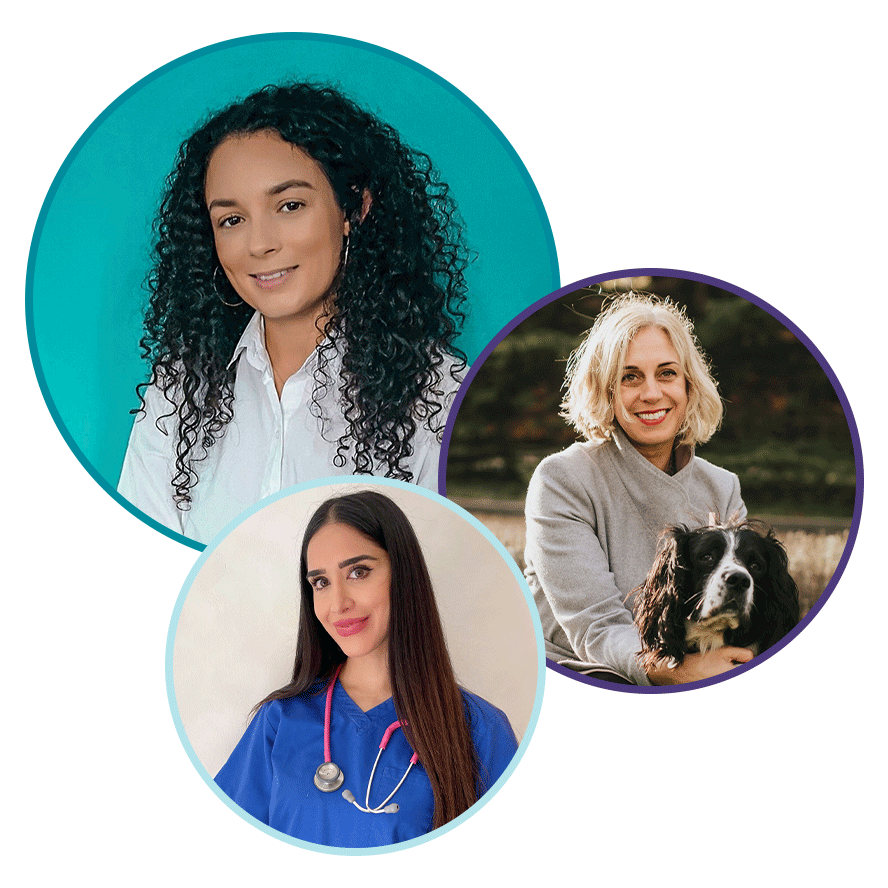 Trusted by Experts
We work with leading healthcare professionals who help guide our product innovation and clinical research. From gynaecologists and GPs to hormonal health specialists and clinical psychologists, we've got you covered!
Ask our experts
Start your CBD journey
We know getting started with CBD can be daunting so we're continuously adding to our blog with useful information and tips about CBD. Need a quick answer? Reach out to us directly and we'll be happy to answer any questions you have about CBD.
CBD Dead Sea Salt, Peppermint, Mint Leaves FAQs
How much CBD Dead Sea bath salt should I use?
Pour a handful of our ultra soothing CBD Dead Sea bath salt into the warm water while you're still filling your tub. Let it mix in and dissolve, then step in and enjoy the benefits of the Dead Sea from the comfort of your home. Make sure you breathe in the peppermint oil to maximise the aromatherapy benefits! You can use as much of the CBD Dead Sea salt as you like, you won't overdose!
Can I combine the CBD Dead Sea bath salt with anything else?
Yes! You can combine with our CBD Himalayan bath salt or even one of our ultra luxurious CBD bath bombs. If you're feeling like you need more of that energising peppermint, we recoomend our CBD bath bomb with peppermint oil and eucalyptus oil.
Can I use the CBD Dead Sea bath salt every day?
Yes! In fact, many dermatologists who recommend Dead Sea bath salts suggest daily use. This is because many of the studies which demonstrate the effectiveness of Dead Sea salt have participants use soak their skin with it daily.
Is this CBD Dead Sea Bath Salt Vegan?
Yes.
Is this CBD Dead Sea Bath Salt tested on animals?
No, we don't test any products on animals. Our entire range is cruelty-free!